Mahindra
& Mahindra
"We are investing in the future of mobility by combining our innovative manufacturing capabilities with our investments in downstream platforms. Our Smartshift initiative for LCVs enables people who want to transport cargo and transporters who have vehicles on offer to find each other, and work out mutually beneficial deals. Our Trringo business is revolutionising the tractor industry by enabling farmers to hire tractors for short periods of time, bringing mechanisation within the reach of every small farmer..."
---
Performance
Snapshot
The last decade has witnessed phenomenal growth in revenues, profits and geographical spread, laying the foundation for us to pursue our aspiration of making "Mahindra" a globally admired brand.

(Stock data is from the National Stock Exchange)
Financial KPIs




Our Global
Presence
Innovation is at the heart of everything we do. We are enhancing our design and technology capabilities through a neural network of R&D centres across the globe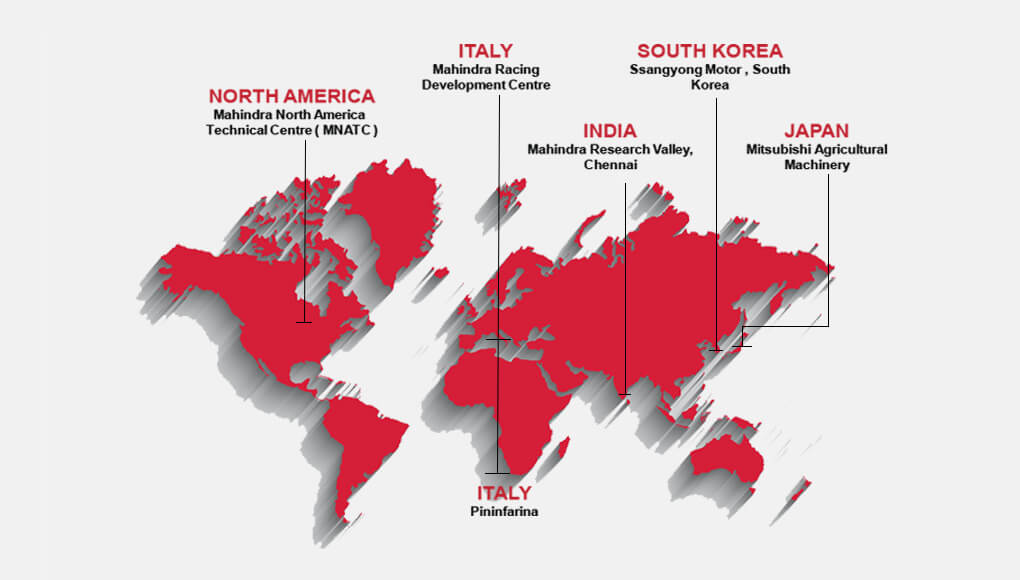 How
we win
We've been India's No.1 UV and Tractor maker for a long time now. And we intend replicating the India success story on the global stage. Here's how we aim to do it.
Quick Facts
Innovation and Technology will power us towards our aspiration of becoming a globally admired brand. Our facts below sync our performance to our promise.