Employee Social Options (ESOPs)
A group-wide programme that enables
employees to volunteer for social and
environmental causes
Social Ambassadors
Allows employees to volunteer as career
guidance counselors for 13 year old school
students
Various social drives
Annual blood donation drives, cleanliness
drives & road safety awareness drives are
held across Mahindra companies pan India
Mahindra Hariyali
Conceptualized with the aim to plant 1
million trees every year, Hariyali has brought
the Mahindra employees together to achieve
the milestone of 15mn trees in 2018
Festival Celebration
We celebrate all major festivals of India
with great gusto
Health & Wellness Camps
We conduct group-wide annual health
checkups and hold wellness camps to
encourage healthy lifestyle amongst our
employees
Stepathlon
This global, participative 75-day race around
a 'virtual world' is designed to assist
employees in achieving their health goals
Rise Awards
An Award ceremony that celebrates the
achievements of people & companies from
across the Mahindra Group
Women Leaders Programme (WLP)
Aimed at advancement of women in the
middle management, the 18-month long
programme is designed to help select women
employees develop leadership competencies.
Future Leaders Programme (FLP)
Created in partnership with Yale and IMD
-Lausanne, FLP's aim is to build a pipeline
of leaders for tomorrow's Mahindra
Shadow Board
Annual strategy development challenges
where various teams of Mahindra employees
from different Mahindra companies get to
present their strategic solution to a real
business challenge to our senior leaders
Young CEO Programme
Developed by Tech Mahindra, this
programme is designed to nurture young
Leaders to take on significant roles with
'end-to-end' responsibility in various areas
of business
Mahindra Learning University (MLU)
A world-class institute based in Nasik, it
imparts Quality Management competencies
across the Group and over the years has
developed a portfolio of training programmes.
WHAT WE OFFER
We seek 'CAPable' people and give them 'REAL' experiences. These two acronyms embody our promise to enable people to Rise, by giving them the opportunities and tools to do so.
HUMANS OF MAHINDRA
Derived from our core purpose, we seek 'CAP'able people, and in turn, empower them to live our brand every day.
CHALLENGE
CONVENTIONS
We've grown by accepting no limits and challenging convention at every turn. And we encourage our people to do the same. Where others see problems, our people see possibilities.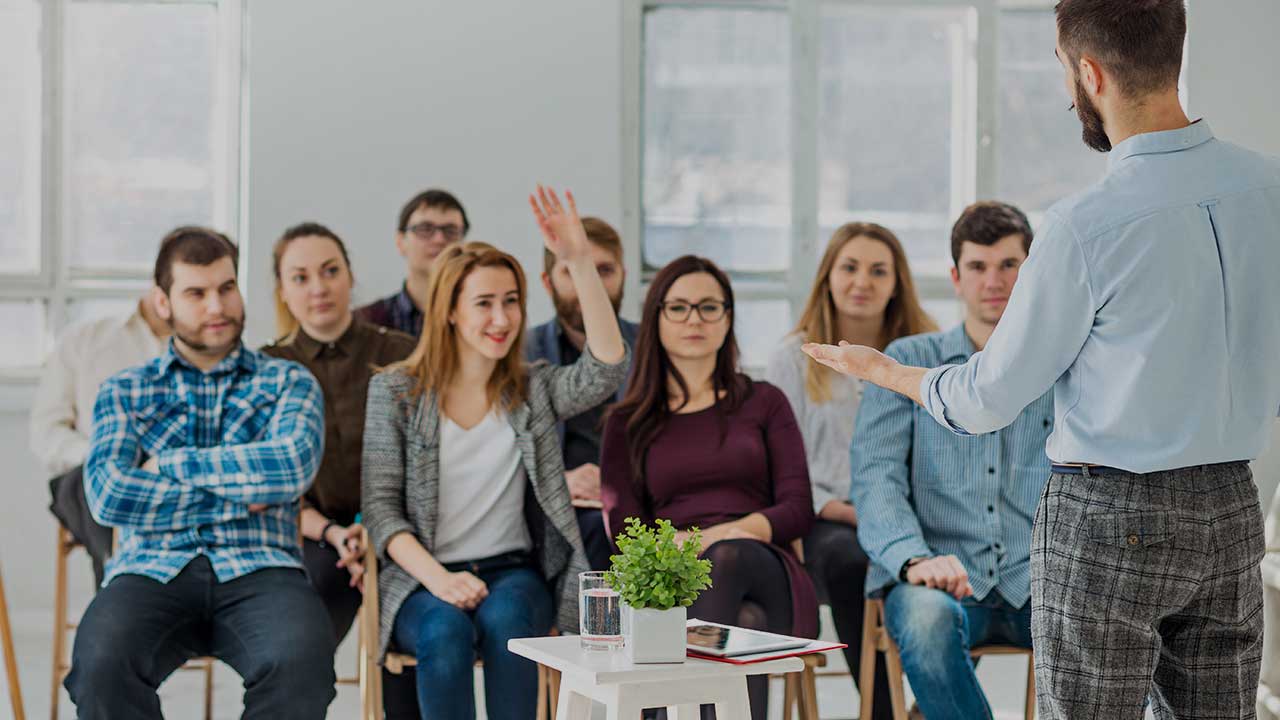 THINK
ALTERNATIVELY
Innovation and disruption are the new norms. We relentlessly strive to break fresh ground and solve problems. And we seek those who think differently and have a passion for co-creating a better future.
DRIVE POSITIVE
CHANGE
In everything we do, we Rise to do good. We strive to create a lasting, positive change in the lives of the customers and communities we serve. This we do through our people – the agents of change who work to make the world a better place.
THE MAHINDRA EXPERIENCE
We aim to create 'REAL' experiences for our people that not only empowers them, but helps them thrive.
RECOGNITION
FOR OUTPERFORMANCE
We encourage healthy competition, and create a high performance culture by recognising breakthroughs, and rewarding those who achieve them.
EMPOWERING
ENVIRONMENT
We promote a proactive workplace, one where you're encouraged to make your own decisions, and take ownership of their ripples and ramifications. In doing so, we encourage individual responsibility.
ABUNDANT LEARNING
OPPORTUNITIES
At Mahindra, we listen, learn and unlearn every day. Continuous learning constitutes a fundamental aspect of the Mahindra experience, with opportunities at every level.