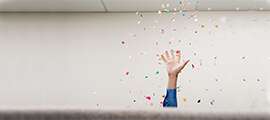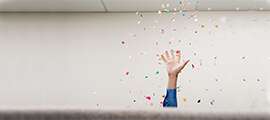 Mahindra Auto & Farm, named India's best company to work for in manufacturing by Economic Times, encourages employees to ask questions and think alternatively.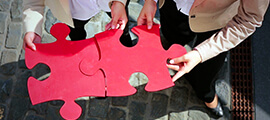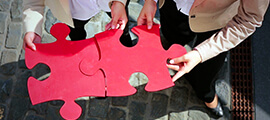 Mahindra Finance, ranked among the top companies to work for in Financial Services Industry, empowers employees to co-create solutions that spread prosperity.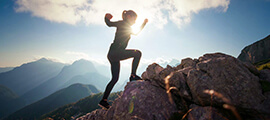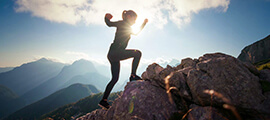 Mahindra Intertrade, recognized as among the top companies to work for in manufacturing by Economic Times, gives employees the tools they need to overcome challenges in their pursuit of engineering perfection.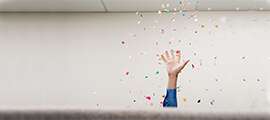 Mahindra Auto & Farm, named India's best company to work for in manufacturing by Economic Times, encourages employees to ask questions and think alternatively.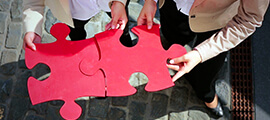 Mahindra Finance, ranked among the top companies to work for in Financial Services Industry, empowers employees to co-create solutions that spread prosperity.
A workplace that
empowers you to rise
As we rapidly globalize and grow our businesses in our goal to be an admired global brand, attracting and developing top-notch talent is a key strategic priority.
What we Offer
Our greatest asset is our people. Engrained in our core purpose of inspiring people to Rise, our employee value proposition is captured by the acronym, CAPable People, REAL Experience. It sums up what we want to be known for as an employer, and embodies the promise that at Mahindra, you have the opportunity - and the right set of tools - to be the very best you can be.
---
Mahindra People
Derived from our core purpose, these elements comprise what we expect from our people, and in turn, how we empower them to live the brand every day.
C -
Challenge Conventions
We've grown by challenging conventions at every turn, and we encourage our people to do the same by accepting no limits. Where others see problems, our people see possibilities.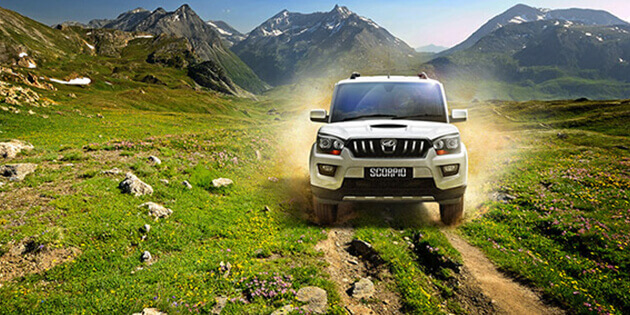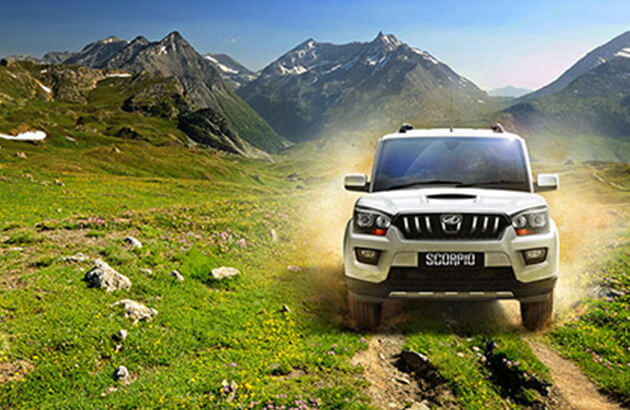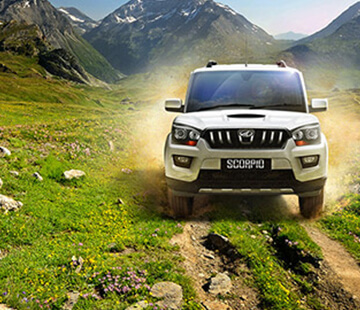 A -
Bring Alternative Thinking to the Workplace
Alternative thinking is the new normal at our workplace. As we relentlessly seek to break fresh ground and solve problems, the ingenious use of our resources - and our ability to think differently - power us on.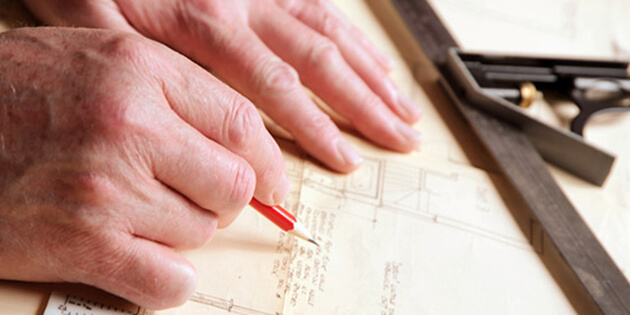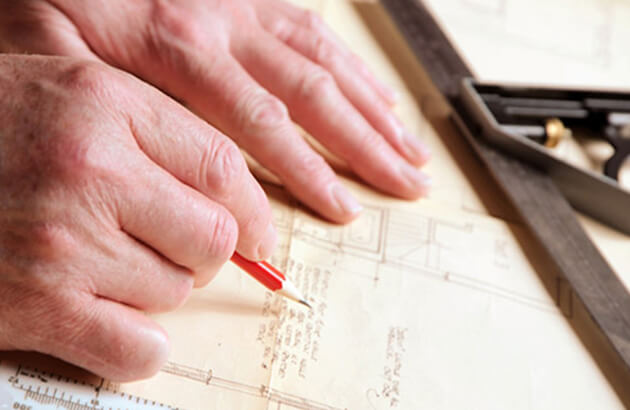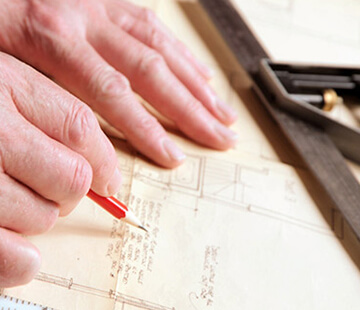 P -
Drive Positive Change in the Lives of Customers and Communities
We expect everyone at Mahindra to work for the greater good, to advance humankind, and make the world a better place. A significant part of our job is to create lasting, positive change in the lives of the customers and communities we serve.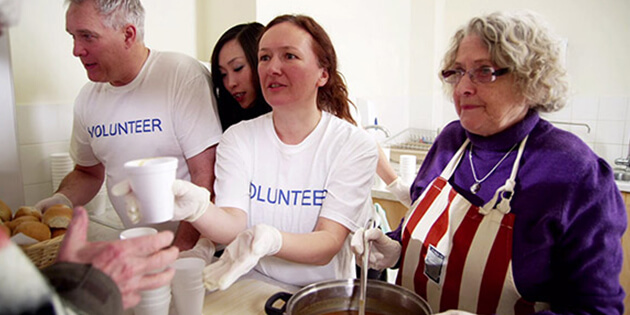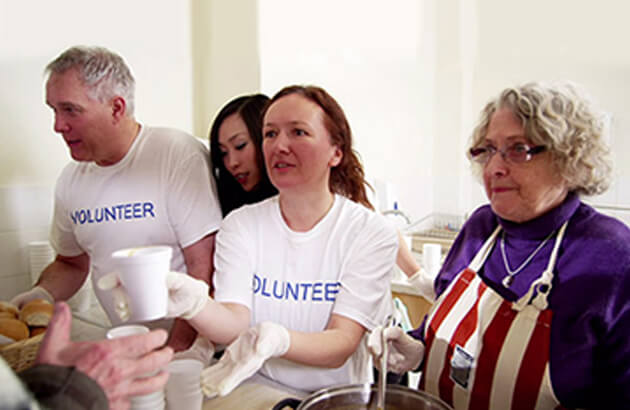 The Mahindra Experience
The elements below describe the culture and operating environment we aim to create for our people, in which they can thrive and display CAPable People behaviours outlined above.
R -
Recognition for Outperformance
We encourage healthy competition, and create a high performance culture by recognizing breakthroughs, and rewarding those who achieve them.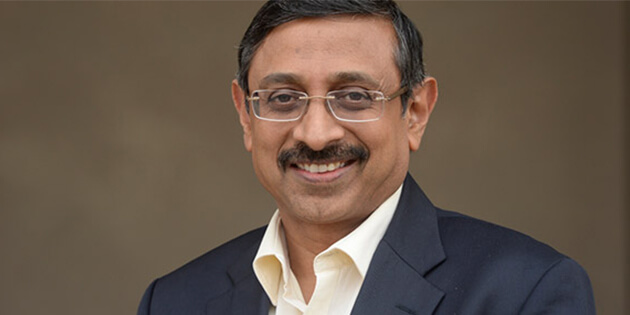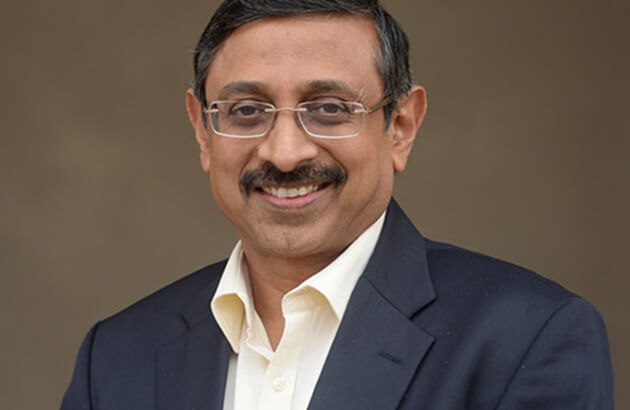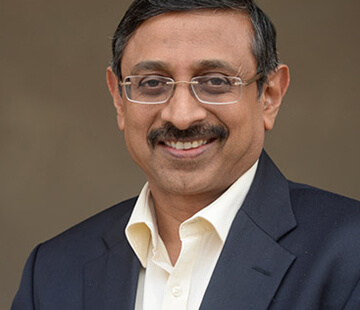 E -
Empowering Environment
We promote a proactive workplace, one where you're encouraged to make your own decisions, and take ownership of their ripples and ramifications. It empowers our people, and in doing so, encourages individual responsibility.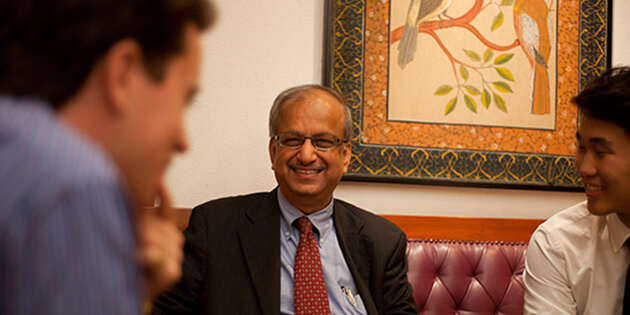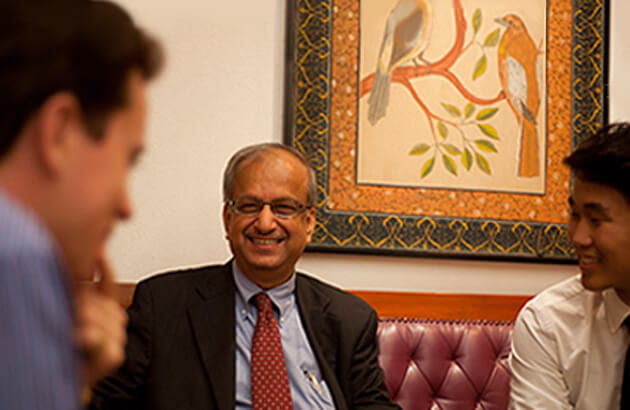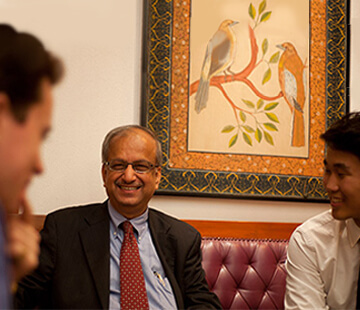 AL -
Abundant Learning Opportunities
At Mahindra, we listen and learn every day. Constant learning constitutes a fundamental aspect of the Mahindra Experience, with abundant learning opportunities at every level, and an environment that encourages constant learning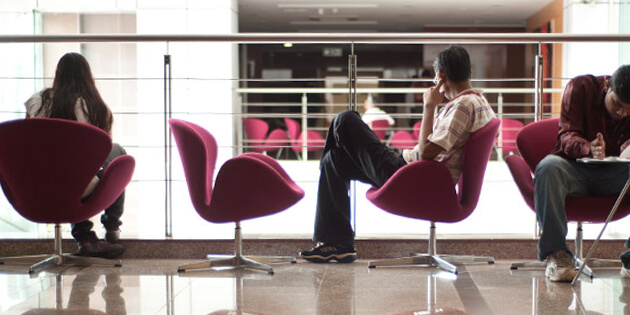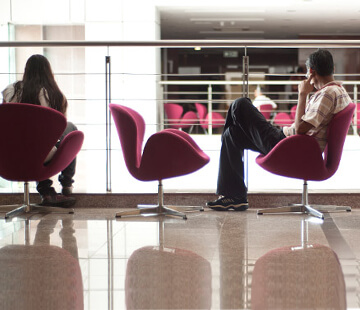 Live
your passion
We offer a host of career options that allow you to work on things that you are passionate about.
Here is a peek into some of the most exciting things we are doing and the global locations where you could be doing the same
The Voice
of our people
At Mahindra, we are driven by our people. Check out what our employees have to say about their jobs
At Mahindra, we think that it is our young talent who will power the drive to our aspiration of becoming a top global brand. Check out how we identify and groom young talent
The Group Management Cadre (GMC)
The Group Management Cadre (GMC) programme recruits highly talented MBA graduates, empowering them to jumpstart their careers in key positions at Mahindra. We hire from the best B Schools, and currently have over 200 GMCs within the Group. The GMC is a fast-paced, challenging programme that grooms high potential managers for leadership positions over a 12 to 15 years time horizon.

In the past, GMCs have coordinated HR transformation in the Automotive and Farm Equipment sectors, developed new structures for career growth both horizontally and vertically; taken on the responsibility of Brand Management for the groundbreaking Yuvraj tractor; and joined the Mergers & Acquisitions team to execute high-profile deals. In 2014, Nielsen's B-Campus Track Survey ranked the Mahindra Group Management Cadre Scheme as the seventh best programme.
Global Recruits Programme
Each year, we recruit five to seven graduates from top American universities to live and work with us in India for two years. We believe that the global recruits improve our cultural fluency, and bring with them new perspectives that expand our creativity and world-view. And for the students, this program affords an exceptional opportunity to gain high-responsibility business experience in an international context.

As a Global Recruit, you'll spend your first year in a strategy consulting role within the Group Strategy Office. A year later, you will be transferred to one of Mahindra's diverse businesses, at the end of which you may be invited to continue your tenure with Mahindra for a longer period of employment.
Engineering Trainees Programme
Every year, we hire outstanding graduates across the engineering disciplines to work predominantly in our Automotive, Farm Equipment, and IT businesses, as well as in select positions in other sectors. We seek independent thinkers with a strong work ethic who are comfortable taking risks with new ideas, and working as team players. In particular, the Automotive and Farm Equipment sectors look for talented mechanical, civil, and electrical/electronics engineers, while the IT sector seeks computer science, electronics, and IT engineers.
Group Management Cadre Summer Internship Programme
The Group Management Cadre (GMC) Summer Internship is our flagship programme for recruiting GMCs. Close to 60% of our final GMC recruits are hired after the successful completion of their summer internship assignments with us. Every year, summer interns from India's premier B Schools work with us, after which we roll out pre-placement interviews and offers to hire a select few. Interns are allocated challenging projects, in various functions across our businesses.
Mahindra War Room
The Mahindra War Room is a platform for future leaders from India's top B Schools to create innovative & disruptive solutions for the Group.

The 2015 edition featured 2,785 teams from 32 campuses across India, Korea and China. Mahindra's leaders provided the students with an insight into the Group, and an overview of the business challenges they faced in the form of caselets. Students selected caselets that were of interest to them, and after a grueling three months that featured multiple rounds, the winning team was Team Zealots from Mudra Institute of Communications, Ahmedabad.
---
People Speak
---
Learning and professional development never stops at Mahindra. It's why our in-house development initiatives are consistently ranked among the top programmes in India, and why we feature high on the list of great places to work. Whether you're fresh out of college or a senior manager, our commitment to empowering people everywhere to Rise begins with you. Check out a few of our programmes below.
Group Level Programmes
Mahindra Institute of Quality (MIQ)
MIQ is a world-class institute based in Nasik, India. It was created in 2006 to impart Quality Management competencies across the Group and over the years has developed a portfolio of training programmes that provide end-to-end quality management lessons in areas like TQM and Manufacturing Excellence programmes like Lean Manufacturing & Supply Chain improvements
Mahindra Universe Programme
The Mahindra Universe Programme is an annual on-campus event that gathers 35-40 top global managers of Mahindra and their spouses at the Harvard Business School. Aimed at fostering a whole-brained approach, this pioneering programme seeks to broaden managerial views, provide opportunities to engage with globally-acclaimed faculty and allows managers to take stock of where the world-at-large is headed.
Business Unit Programmes
Young CEO Programme at Tech Mahindra
The Young CEO programme at Tech Mahindra is designed to encourage a startup mindset, and nurture young leaders to take on significant roles early in their careers. Once selected, Young CEOs are entrusted with executive responsibilities in some of the more strategic areas like leading M&A opportunities, or growing new business initiatives/platforms/joint ventures/geographies. This 'One-in-a-Box' model provides the Young CEOs a unique opportunity to demonstrate their leadership skills and contribute significantly.
Leadership Development Program at SsangYong
This three-month course aims to develop the core competency of SYMC executive leaders. It consists of a leadership diagnosis, simulation-exercise, and the establishment of Individual Development Plans (IDP). The SLDP helps our senior leaders grow to become highly competent professionals who drive our next phase of global growth.
Chakravyu at Mahindra Finance
Chakravyu is an innovative employee initiative by Mahindra Finance that unlocks hidden potential and fast-tracks careers. This deeply immersive seven-day programme features 38 of the best performing employees who venture into rural India, Mahindra Finance's predominant market, to compete in individual and team challenges. Cell phones and laptops are not allowed, with participants reliant on their wit and wisdom to survive and thrive. Aligned to our core philosophy, Chakravyu challenges its competitors to Rise to the occasion, fosters a culture of collaboration, and allows them to experience rural India first-hand.
The Shadow Boards
As an innovative platform that usually jumpstarts careers within the Group, ten promising managers below the age of 35 are hand-picked from each Mahindra company or division, and are asked to think of themselves as the management committee and work on a key strategic opportunity/problem. Senior management review their projects and recommendations, with many of the recommendations finding their way into actual implementation within the business. Some successful work of the past includes recommendations for the diversification into commercial vehicles, creation of a 24/7 helpline, a more personal approach to distributing increments, and even a leap into a bold acquisition!
---
At Mahindra, we believe that diversity drives innovation and superior performance. In the last few years, we have put in a lot of effort in making Mahindra a truly diverse workplace.

Our journey began with the formation of the Group Diversity Council in November 2012. In March 2013, we launched our "What Does Diversity Mean to You?" initiative, defining the diversity spectrum for the Group and forming the first three Sector Diversity Councils. In December that year, we showcased our Diversity & Inclusion Vision & Commitment, and launched our Diversity Portal. March 2014 saw us form nine Sector Diversity Councils, and a month later, we incorporated Diversity & Inclusion in "The Mahindra Way" framework.

The last three years has seen us launch a successful "Rise Through Diversity" programme, which entails Group-wide sensitization workshops, external benchmarking, and addresses by select speakers. Our current focus pans the areas of generational intelligence, women-mentoring, and establishing an impactful network of women.
---
Our Commitment
Our Programmes:
Corporate: Generational Speed Dating
Generational Speed Dating seeks to bridge the generation gap, enabling conversations between different generations in an innovative and thought provoking format. Divided into groups of two (below and over 32), participants debate and discuss inter-generational communication and decision-making, and deepen their understanding of each other.
---
Want to work with us? Check out the positions we have available by clicking here.
---